Exceeding Expectations!!! Opening Doors to New Possibilities!!!

Welcome to South Carolina!!

Welcome to Property Management Services of Columbia!!

Keep looking for our NEW design, along with our NEW products and services!

Visit our "Services" tab to see what services we can provide! If you do not see a service that you are interested in having included with your management package, give us a call to explore our options.

Don't need the full management package? Just need our leasing services? Give us a call to see what we can offer you!!!

SERVICES DESIGNED TO FIT YOUR NEEDS!!!


Now is a good time to check your air filters. Change filters regularly to help preserve the HVAC system.



Featured Residential Property: 1604 Devonwood Drive Columbia SC 29210

Nice condo in the St. Andrews area of Columbia. Visit our Residential properties page for more information.






Are you a property owner looking for a unique, professional property management company to manage your properties, or are you someone looking to lease commercial or residential properties with a property management company who will be there for you? Then you have found the key to unlock the many doors to your new possibilities! Servicing Columbia and surrounding areas, Property Management Services of Columbia LLC is dedicated to providing you with the professionalism you want and need. Call us at 803-771-0001 to schedule an appointment.

For our owners we not only oversee the day to day issues of your investment, we will advertise, screen prospective tenants and even schedule routine preventive maintenance, per the owners request, to help disclose structural and mechanical problems before major repairs are needed. We believe that providing preventive maintenance is a key step to the preservation of your investments.We provide in-house maintenance on several services to reduce cost to you. Our goal is to furnish you with professionalism, and work with you to set goals to provide you with the maximum amount of return possible. If you are looking for a property manager that will have the best interest of your investment at heart, give us a call to explore the services we provide.

For our tenants our goal is to maintain good relations. We strive to keep a good property management-tenant relationship and embrace reciprocal communication. Our team believes that the availability and support through communicating by phone, email, or in person is very important. Property Management Services of Columbia, LLC wants to turn houses into homes!

If you are not familiar with Property Management Services of Columbia, LLC. and your first contact with us is online: We would be pleased to hear from you! Please let us know what your needs and questions are, we will be more than happy to help.

Property Management Services of Columbia, LLC

We service througout Columbia, SC, and surrounding areas: West Columbia, Southeast Columbia, Northeast Columbia, North Columbia, Chapin, Lugoff, Elgin, Camden, Hopkins,Winnsboro, Sumter and more!!!

Property Management Services of Columbia, LLC: A property management company that cares!

Office: 803-771-0001 Fax: 803-699-6772

Email: rotonya@managecolumbia.com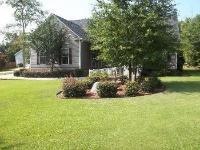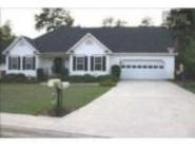 We manage a variety of homes in Columbia and surrounding areas!
Whether you need is to transfer your property over to a professional Property Manager, introduce your property to the rental market with an experienced company, or you are looking for a place to call home, Property Management Services of Columbia, LLC is the right choice!